Cities and COVID-19: A period of flux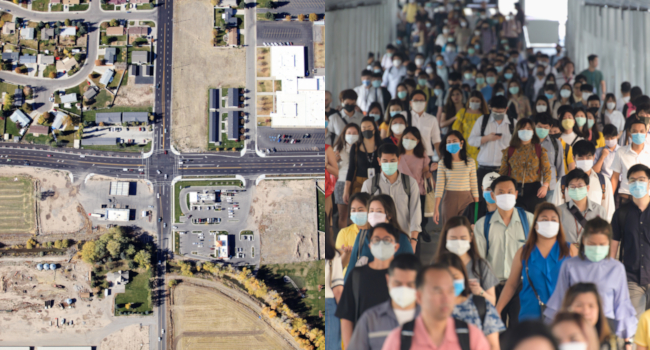 Online - ABP Zoom Webinar
More Information
Simon Elchlepp
If we are unable to eliminate COVID-19 in Victoria and in the absence of a vaccine, we will need to prepare to face subsequent waves of infection. This will throw our cities into an unprecedented period of flux - to what extent is the pandemic influencing our cities and how will they operate during this time of uncertainty? How will such fundamental components of our urban fabric like settlement patterns and our use of different modes of transportation change? And what challenges does public policy development face in such a complex environment?
Professor Mark Stevenson is the Director of the University of Melbourne's Transport, Health and Urban Design (THUD) research lab, which has provided the Victorian Government with the modelling tools to shape its COVID-19 restrictions. Through his background as an epidemiologist and Professor of Urban Transport and Public Health, Mark is uniquely qualified to discuss the impact of COVID-19 on our cities. He has worked on numerous national and international projects that have directly influenced transport policy and worked with both Federal and State Governments in Australia and internationally.
Mark will be in conversation with Liz Mackevicius, Melbourne Practice Leader, Senior Associate and Partner at SGS Economics & Planning. An urban planner with over a decade of public policy experience, Liz enjoys the complexity and challenge of regional metropolitan planning. Liz has contributed to major metropolitan and regional plans, including the Greater Sydney Commission's District Plans, and Land Use Framework Plans for 3 of Melbourne's metropolitan regions. She has also led housing, activity centre and open space projects, developing coherent and evidence-based policies and strategies. Liz's experience in public policy also includes over 7 years in the Victorian State Government where she contributed to a number of significant projects and policy reforms.