South Asian Modernisms: Australian Scholarship and Global Perspectives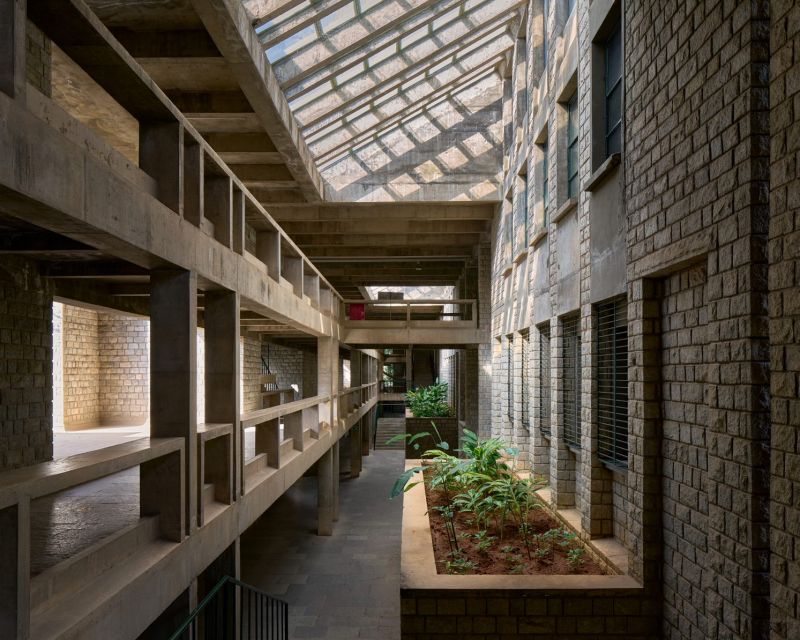 A Travelling Exhibition and Panel Talk Series organised by the Centre for Asian and Middle Eastern Architecture (CAMEA) & Society of Architectural & Urban Historians of Asia (SAUHA)
Recent international scholarship and awards have attracted new critical attention to the legacy of modern architecture and related design and construction processes in South Asia. Previously understood as part of the universal transformations in architecture brought about by the economic and technological projects of modernisation, the shear diversity and context-specific ingenuity of these architectural works indicates a richer, much more plural and multi-lateral story. Unfortunately, however, many of these works have already succumbed to untimely demolition due to a lack of knowledge or appreciation in their home countries of their wider importance as modernist architectural heritage. This travelling exhibition and panel discussion series aims to raise greater awareness of this issue through contextual photographs of representative spaces and buildings. It further builds on recent South Asia focused initiatives by internationally influential museums and collections, including the Centre Pompidou (CP) in Paris (2013), Deutsches Architekturmuseum (DAM) in Frankfurt (2017), and most recently the Museum of Modern Art (MoMA) in New York (2022), by highlighting the contributions of Australian scholarship and extending regional involvement.
Australian scholarship has played a key role in defining the strategy for acquisition and display for several of these initiatives, and scholars from Australian universities served as consulting advisors, contributors, and c0-curators. On the one hand, Australia's sustained historical and cultural ties to the West and unique geographical proximity to Asia has opened up a common ground between profoundly different cultural worlds for cross-cultural conversations on the nature of modernity. On the other hand, the Australia-based scholars – many of whom are of South Asian origin themselves – serve as a connection back to the region in order to include local South Asian expertise. While this unique Australian mediation has allowed for some regional voices to be included in international representation, much still remains to be done to address other local concerns such as gender, labour, or ecology, to more fully interpret these architectural modernisms in their local terms. Our aim is to showcase Australian linkages with the region's own emerging voices, striving for a more pluralist representation of the experience of South Asian Modernisms.
Image: Indian Institute of Management, Bangalore by architect B.V. Doshi photo credit Randhir Singh.
---
Event program
27 July 2023, 6:00pm - 8:00 pmSouth Asian Modernisms: Australian Scholarship and Global Perspectives Exhibition Opening EventChief Guest: Hon. Lisa Singh, Chief Exec. Officer, Australia-India Institute
Welcome: Prof. Julie Willis, Dean of the Faculty of Architecture, Building and PlanningEarly Career Panel: Emerging Voices in Architecture 6:30pm-7:30pm Location: Level 1 Atrium, Glyn Davis Building, Masson Road, The University of Melbourne, Parkville Campus.
What are the highlights/challenges of researching and teaching in Australia? What are our experiences of professional practice? How do we contribute to design research, heritage studies, practice, property and teaching and learning? Five migrant South Asian women featured in this panel describe diverse career pathways in the built environment field. They reflect on their networks in South Asia and Australia. This event is the second in a travelling exhibition and panel talk series focused on South Asian modernisms organised by the centre for Asian and Middle Eastern Architecture (CAMEA) & Society of Architectural and Urban Historians of Asia (SAUHA).
Participants: Starting top left - Anoma Pieris (Convenor); Kelum Palipane (design research); Melathi Saldin (heritage); Starting bottom left - Sonia Sarangi (practice); Jyoti Shukla (property); Naima Iftikhar (teaching and learning)
Register Here
---
The Glyn Davis Building is wheelchair accessible. If you have any questions about your visit don't hesitate to email us at msd-exhibitions@unimelb.edu.au.